Gas Services with a client based approach.
RTI has solutions for your unpredictable and costly gas projects.
We manage your Gas Services not to simply sell molecules, but to improve the client experience, reduce project timelines and minimize costs.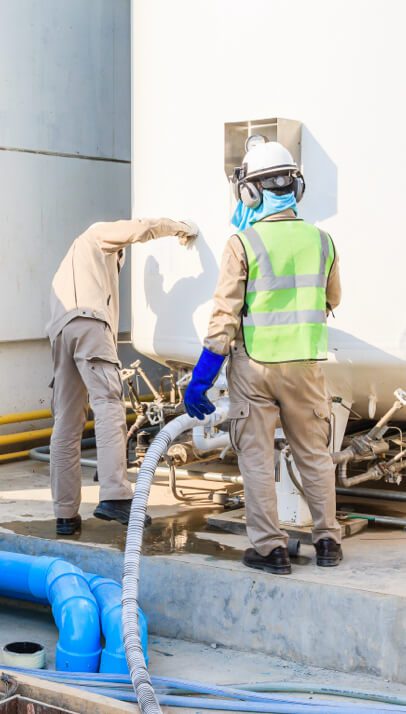 Chemical Injection Assist
Purging
Inerting (including entry support)
Liquid N2
Heating and Cooling
Dew Point Reduction
LEL and O2 Freeing
Purging
Inerting
Dock Pipe Testing
LEL, Moisture and O2 Freeing
Purging
Pigging
Smart Tool Run Assist
Asset Commissioning and Decommissioning 
Rig Assist
Coiled Tubing Assist
Nitrified Cement
Smart Tool Run Assist
N2 Pumps 
Vaporizers (Up to 1,100 scfm / 200 psi)
N2 Storage Vessels (Transport / King and Queen Tanks)
Trailers (N2 and Flammable Gas)
Pump Range: 50 – 9,000 scf/min

Temperature Range: Liquid – 4500F

Pressure: Up to 10,000 psi
Supply chain Management
RTI has partnered with industry leading providers across North America to optimize sourcing, delivering and pumping activities. This full scale approach allows for competitive pricing, elimination of product delays and helps to ensure high quality, reliable equipment and personnel on every project. Our broad network of partners allows RTI to source both nitrogen and flammable gases when market conditions are challenging. 
Consultant-Like Approach
Leaning on RTIs experience in refinery applications, we are able to help predict appropriate gas volumes and project duration to help eliminate inefficiencies and excess costs. Active project management in the field coupled with our superior communication throughout the process helps clients make process decisions and manage events to ensure a triumphant experience.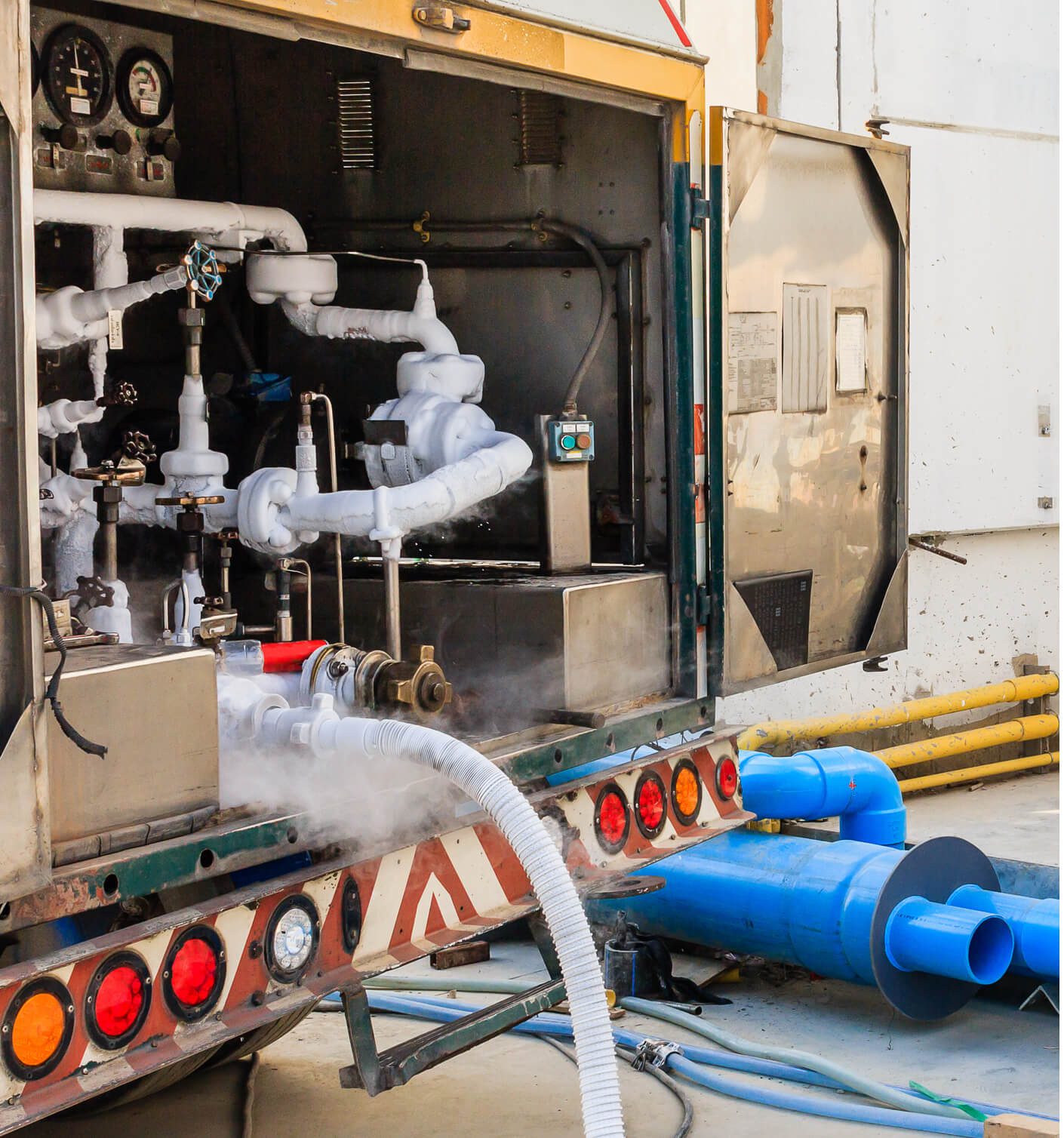 We offer an assortment of unit cleaning and decontamination services for the
refinery, renewable diesel, and petrochemical industries.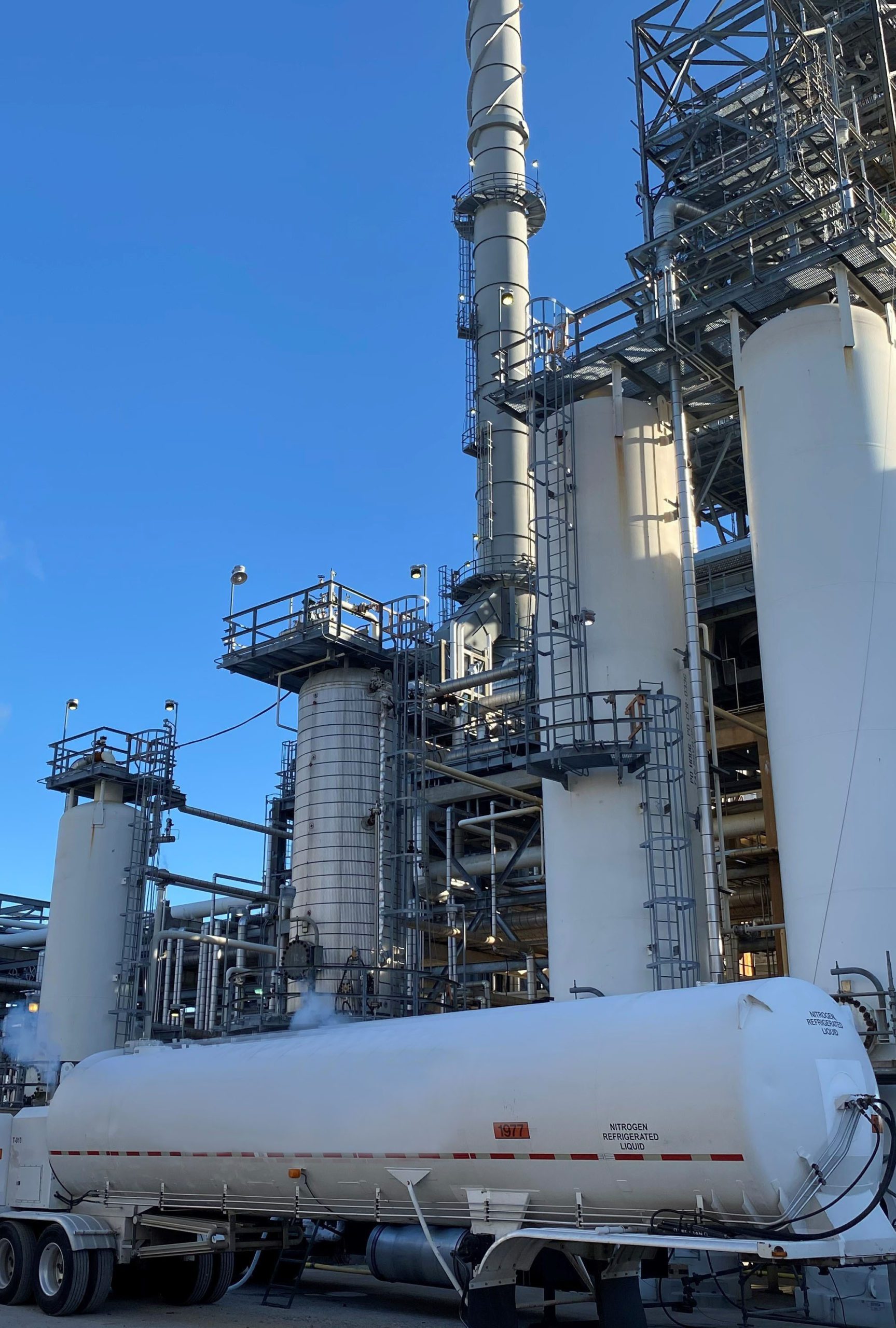 Propane
n-Butane
Isobutane
n-Pentane
Isopentane
Propylene
Butene-1
Isobutylene
Cis 2 Butene
Trans 2 Butene
Mixed 2 Butene
1,3 Butadiene
Hexanes
Heptanes
Ethyl Alcohol
Isopropyl Alcohol
Methanol
Toluene
Acetone
Aromatic Solvents
Methane
CNG
Ethylene
Ethane
Helium
Carbon Monoxide
Nitrogen
Carbon Dioxide
Argon
Oxygen
Sulfur Hexafluoride
Xenon
Hydrogen
Hydrogen
Helium
LNG
Argon
Ethylene
Nitrogen
Oxygen
Let RTI be your advocate for all your Gas Services needs.
Tell us about your specific gas needs.
Keep up with future RTI news and updates.